Phos
Polyphosphate Feeder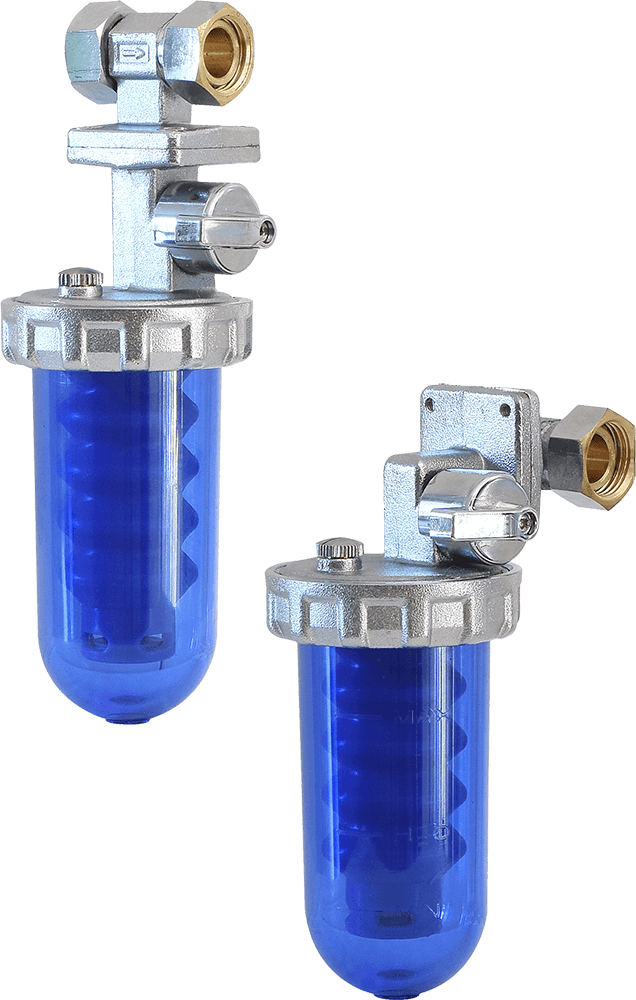 The "PHOS" scale inhibitor feeders series has been designed to be installed on the pipes that bring water into the boiler and prevent scale, making them very useful in presence of hard water.
This feeder finds an easy application on boilers and water heaters, preventing the possibility of scale encrustations. Phos is available also with bypass valve, to allow easy replacement of the cartridge once exhausted. Thanks to the adjustable head Phos can also be installed in the smallest spaces.
It's provided complete of: 
cartridge with polyphosphate, which must be changed periodically
key for disassembling the ring nut
seals
allen wrench.
Construction materials:
Head: BRASS
Ring nut: BRASS
Connections: BRASS
O-ring: NBR
Bowl: SAN
Accessori
Prodotti correlati
Qualità di serie in
tutti i nostri prodotti
Tutti i filtri e gli accessori prodotti da International Drops sono testati per garantire affidabilità, sicurezza e un'elevata efficacia d'impiego.
Qualità