Dirt
Dirt Separator Magnetic Filter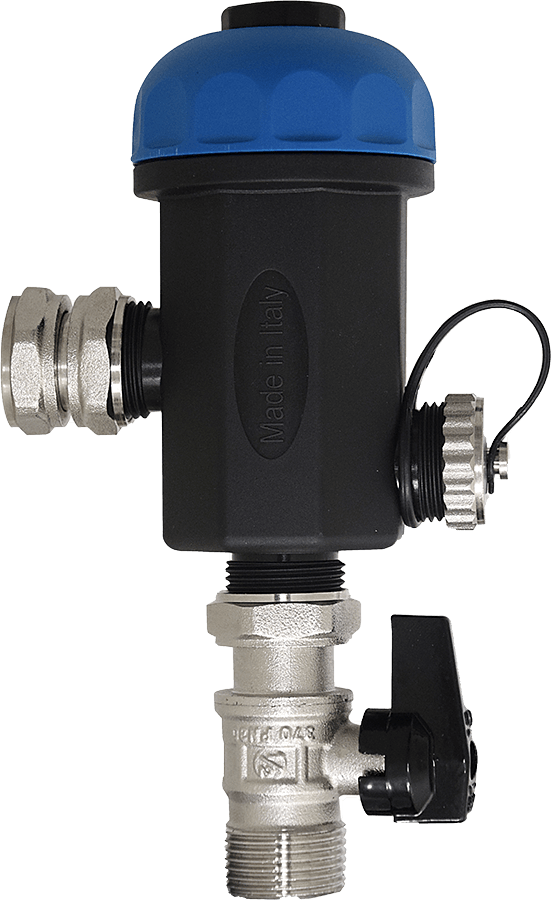 DIRT, made by International Drops, is a magnetic dirt separator filter designed to capture and contain magnetite particles and all impurities (rust, sand) formed inside the heating system circuit.
The section variation brakes the water flow and the particles suspended in it allowing the magnet to attract all the impurities of ferrous origin, while the non-ferrous particles are filtered by the stainless steel mesh.
Construction materials:
Head: GRIVORY
Bowl: GRIVORY
O-ring: VITON
Fittings: BRASS
Accessori
Prodotti correlati
Qualità di serie in
tutti i nostri prodotti
Tutti i filtri e gli accessori prodotti da International Drops sono testati per garantire affidabilità, sicurezza e un'elevata efficacia d'impiego.
Qualità