Modul'o
3 Pieces filter housing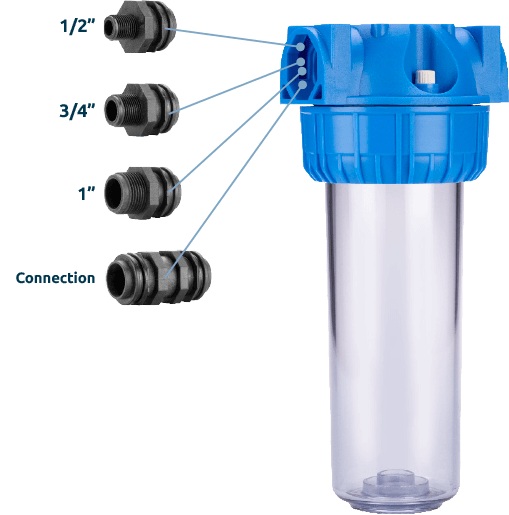 A modular filter that, thanks to its versatility, allows it to be used in all fields of application without having to worry about the size of the pipes in the system, using the supplied fittings it will be possible to handle all kinds of applications. A solution that saves space and time in a smart way.
Construction materials
Head: POLYPROPYLENE
Ring nut: POLYPROPYLENE
Connections: NYLON
Release valve: POLYPROPYLENE
O-ring: NBR
Bowl: SAN / TRITAN
Qualità di serie in
tutti i nostri prodotti
Tutti i filtri e gli accessori prodotti da International Drops sono testati per garantire affidabilità, sicurezza e un'elevata efficacia d'impiego.
Qualità