Drops triplex
Three stages 3 pieces filter housing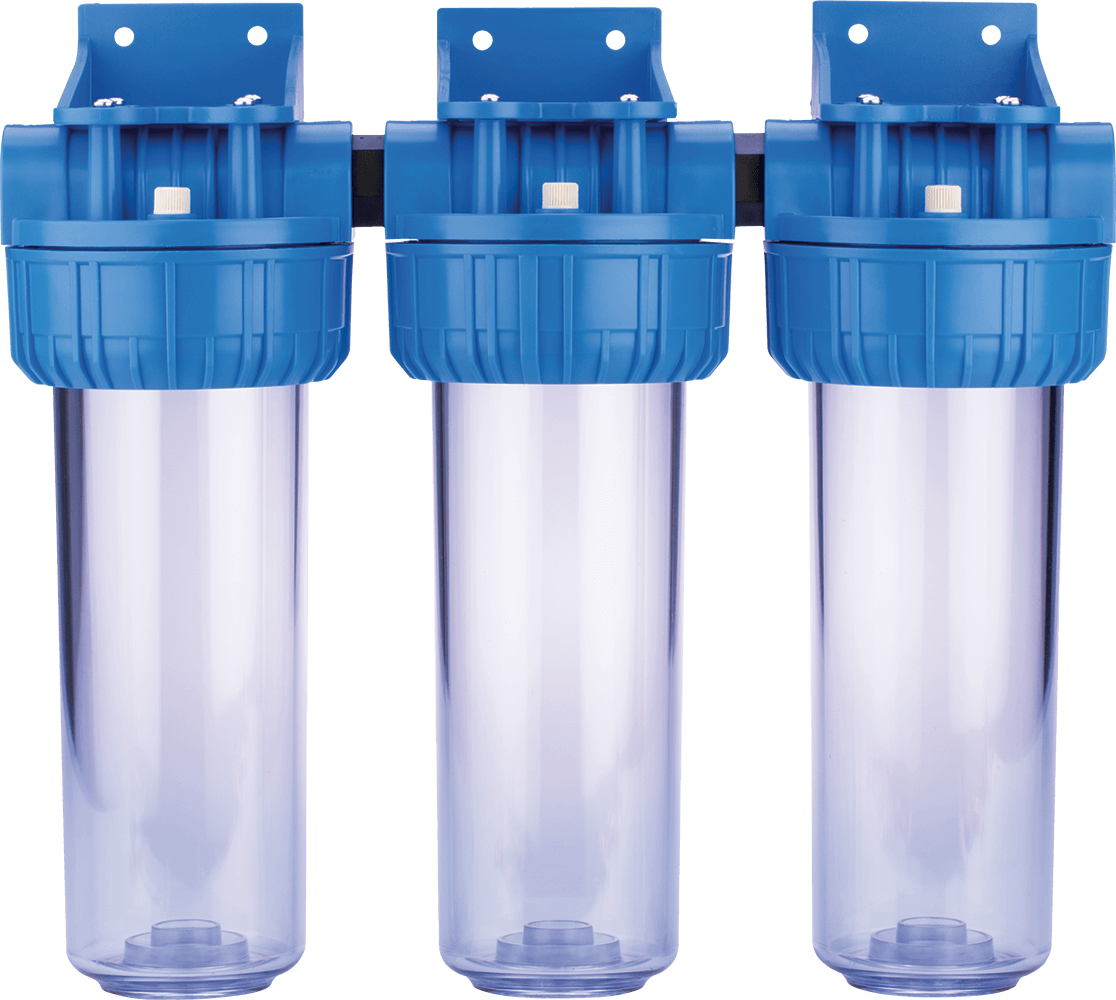 The triple-stage filtration DROPS TRIPLEX series is used for accurate filtration, for example using two sediment filters, with different filtration rate and a carbon filter. DROPS TRIPLEX filter housing is equipped with a plastic bracket for an easy and stable fixing to the wall by using flexible hoses. The DROPS TRIPLEX series is also available with a Tritan glass, a material with a great resistance to pressure and excellent chemical compatibility, thus is suitable for the most problematic applications.
AVAILABLE IN BLUE AND WHITE VERSION
Construction materials:
Head: POLYPROPYLENE
Ring nut: POLYPROPYLENE
Connections: BRASS
Release valve: POLYPROPYLENE
O-ring: NBR
Bowl: SAN (standard) / TRITAN (upon request)
Prodotti correlati
Qualità di serie in
tutti i nostri prodotti
Tutti i filtri e gli accessori prodotti da International Drops sono testati per garantire affidabilità, sicurezza e un'elevata efficacia d'impiego.
Qualità